Place Git in Focus of your Knowledge
Stay productive in native environment, insist on docs quality & reduce TCO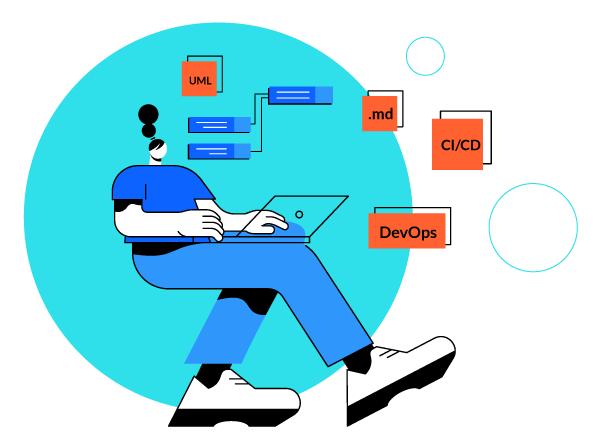 Product Docs
from one place
For Product teams that love simplicity. No more challenges with scattered information, version control, diverse collaboration workflows or keeping the docs up to date.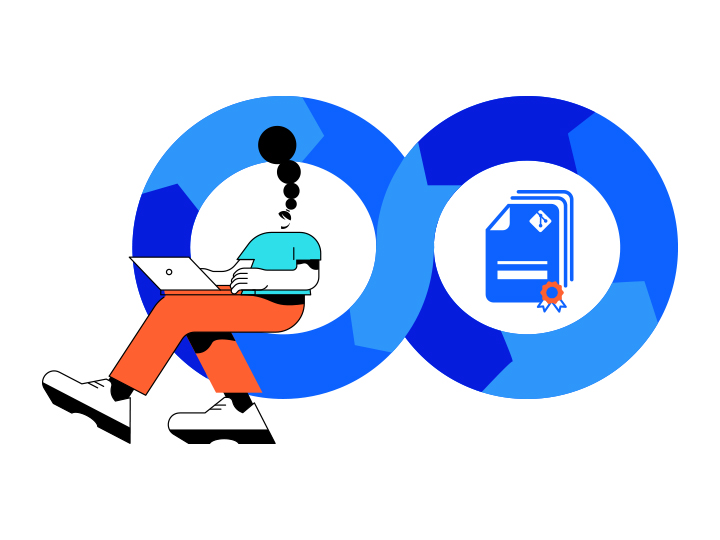 Automate by
docx-as-code
Stay in native environment Git, keep docs close to code and create agile content every Sprint, automate docs build with your CI/CD. Deliver the highest quality Docs to your client.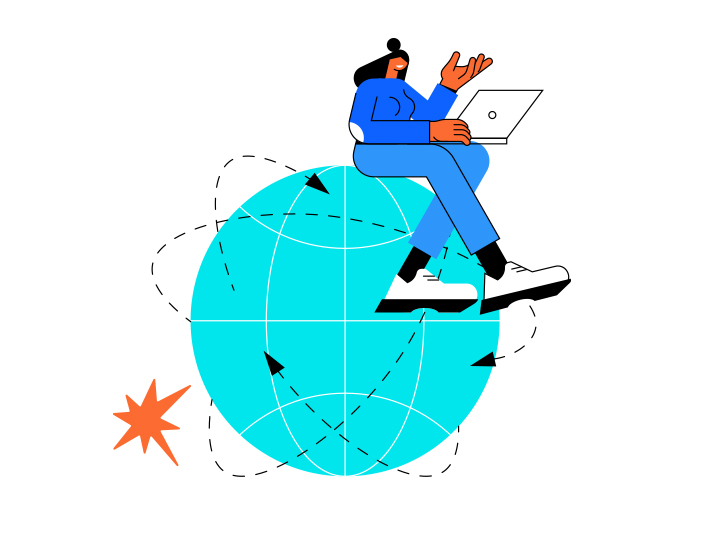 Git Native
Knowledge Base
Build your knowledge base in Git or PuzzlesCloud repos. Markdown editor with productive preview, extensions and diagraming support. Maintain distributed repos in one place.
UNIBERG GmbH has found
a Central Place for Tech Docs!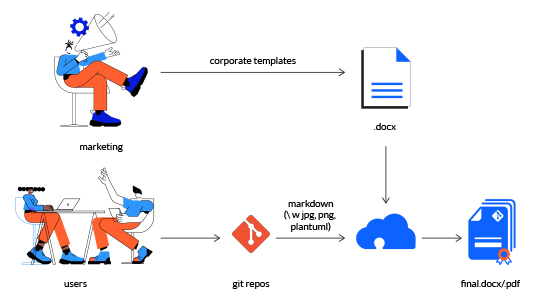 Transform your Markdown content into professional product docs
Do you like MS Word?
Check out our innovative docx-as-code. Drag & drop your Markdown content (file or folder), from multiple repos, into DOCX corporate template and build PDF/DOCX docs with high quality uniform look.
Invest in formatting zero effort.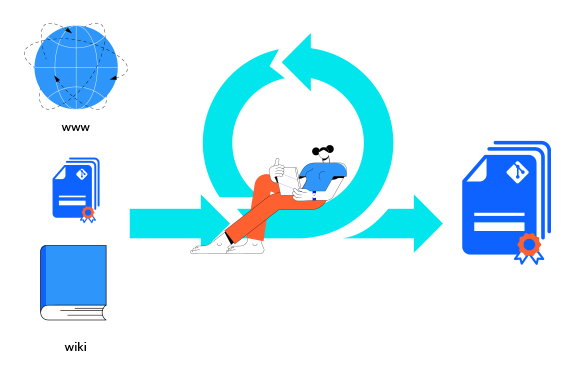 Reuse your (Git) content
Build your Knowledge Base out of various Git repositories.
Export your Markdown content using docx-as-code.
Git repo could be:
> Your private project repo
> A public project repo
> Your static website
> Your Git based Wiki
> Your Knowledge Base
> Your other docx-as-code content
Reuse and publish your content in two clicks

Versioning & approval using Git workflows
Align product docs & software release cycles
Proud to be GitLab Technology Partner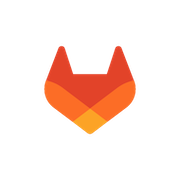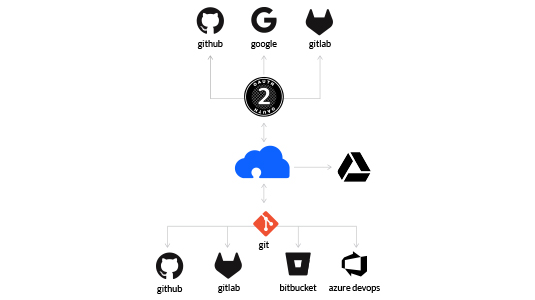 For your easier life
Integrations with the most popular Git, OAuth providers and G Drive,
for your smooth UX.
What do our customers say?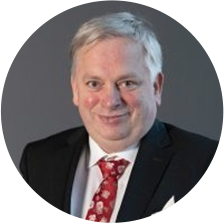 Andreas Möller
Uniberg GmbH
CEO & Co-Founder
"PuzzlesCloud helps us to do network engineering and writing concepts with the same quality assurance methods as we know from creating software. It greatly eases the writing of concepts, audits and other technical documents for the IT engineering."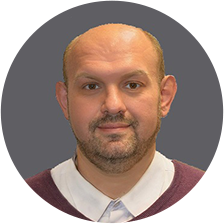 Davor Dimeski
Comtrade System Integration
Lead ITSM Consultant
"The PuzzlesCloud solution in unique way generates the documentation for large scale projects. With drag&drop feature, content can be quickly customized for every Team or Client, regardless if Sofware or Hardware. With that approach the Team can, in selective manner, generate unique documentation for all parties. The application saves us incredible amount of time and potential headaches."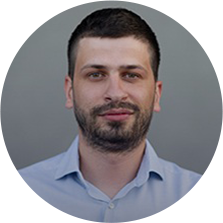 Marko Jevtovic
Tech Tailors
Lead Frontend Developer & Co-Founder
"We like to keep our docs close to our code, on Git. That way documentation follows software versioning and release cycles. In two clicks at any time, we can share professional looking docs to our customers. No complication."
Your Data is Secure
We pay very special attention to security. This topic can devastate the business…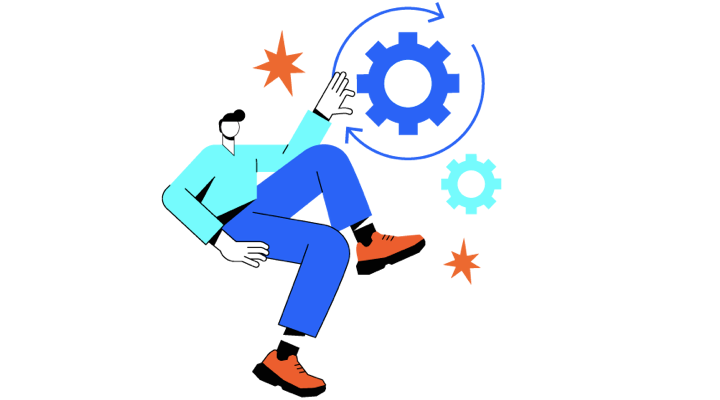 Try out our Webhook service for full automation cycle
Create & update professional docx/pdf through your Git client.
Do not touch our WebUI. Integrate docs build with your CI/CD.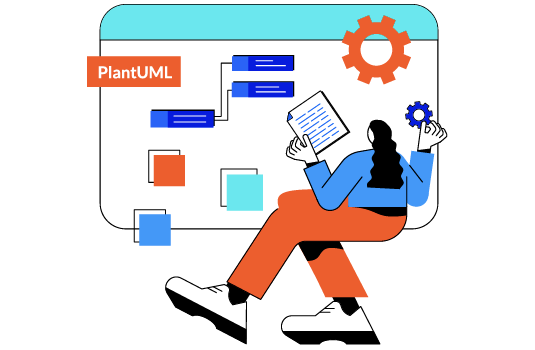 Development & revision control of your diagrams in plain text
Build your architecture, process, call flow, JSON or YAML diagrams as code in Git native Knowledge Base and render into DOCX/PDF automat(g)ically. No Copy/Paste!
The day is too short
Build your Knowledge Base and let the docx-as-code automation work for you.
Relieve your team's pain, use native DevOps tools
and save time for things you all like.